You know what time it is. No, not Hammer time -

Fly on the Wall

time! This week, 14 bloggers are opening their home to you, so you can see what happens when no one is supposed to be looking. You flies are getting a peek, so wipe your feet at the door and come on in!
At the end of the post are the links to the other bloggers, so stop by and peek in their houses. I'll be there, too!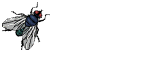 You know things are bad when your kids start understanding the dirty jokes you share between adults. Lately it's been all about "balls"... so I asked them if they rather I use the word "testicles". It went from dirty jokes to dirty looks. I say "well, that's what they're called". Guess they didn't think that was funny.
Did you know that the

Pentagon

has a

zombie

escape plan!?
Dinner conversation with my Dad:
Dad: Are you going to watch that new show coming out? Extant or something?
Me: I want to. It looks really interesting. But I thought you didn't like sci-fi...
Dad: I don't, but I like Halle Berry.
Me to

TBG

: Help me remember this conversation so I can put it on the blog.
TBG

: Ummm... all I heard was Halle Berry.
Dad: See? He gets it.
A mother's dilemma:

B

started a blog of his own. The site looks great and his header is custom (by me). I told him that he needed to have a general focus of what he was going to blog about, so he said "games". So far he's written two blog posts – each contains 2 sentences and only one has a title. Do I let him figure it out on his own or give him a nudge?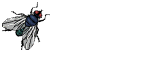 I have this thing I do. I don't do it on purpose – I swear to the old gods and the new – but I do it almost every time. When we watch movies back-to-back, I seem to pick ones that have at least one actor/actress in common. I try not to. I really try not to. The double feature tonight was

Grown Ups 2

and

The Lego Movie

. Seriously. They have nothing in common, so I should be safe, right? Except, well – it's me. I happen. Shaquille O'Neal is in both movies. I wish I was kidding.
This is a bit vulgar, so those not privy to it, move along...
We were in the car and for some reason I found my self calling
TBG
a dick-licker. There were children present.
LS

: I don't think there is such a thing.
LS

: As that thing you just said.
Me: Sure there is. They're usually called prostitutes. Or sluts. Either way.
What? We thought it was funny...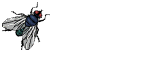 I'm reading a book (and trying, in vain, to get the kids to read as well) and out of nowhere...
LMSP

: How old is John Stockon?
Me (with a WTF!? Look on my face): I don't know! Maybe, like, in his 50's or something.
No seriously. WTF. #

jazznation

(turns out he's 52, in case you wondered)
TBG

comes home and get on XBOX to play Call of Duty. He's going through the skins one can download for a gun (basically just an image to make it look different). I was finishing up a blog post and looked up to see one option: a bunch of marijuana leaves, all over the gun.
Me: You know, the fact that having a bunch of marijuana on your gun is even an option says a lot about who plays this game.
TBG

: (seriously laughed out loud) Yeah, pretty much!
OMG!! Snoop Dogg is an option for narrator! That is the highlight of my night! << see what I did there?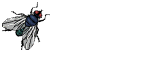 My hair is so long, I can pull it with my armpits. I don't do it on purpose – that would be gross, but it happens. I mentioned that to my mom-in-law. Her reply? "Wait 'til you can pull it with your butt cheeks." *sigh* Thanks for that mental image. *shudder*
Pin It Now!