You never walk alone. Even the devil is the lord of flies. - Gilles Deleuze
It is
Fly on the Wall
day! Come on in, wipe your feet, and make yourself comfortable. I'm here to dish out the dirt, along with 15 other bloggers. At the end of the post, you will find links to them, so make sure to visit. You won't be disappointed!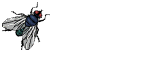 Me:

LMSP

, did you tell Grandma and Grandpa about your Halloween costume?
B

: I'm going to be Indiana Jones!
Me: Dude, the whole world knows you're going to be Indiana Jones.
(runs upstairs and opens the front door)
B

(yelling): I AM INDIANA JONES!!
B

had his first choir concert and he had to get all dressed up. The real thing: dress shirt, dress pants, and tie (which I had to Google how to tie, BTW). I didn't think it appropriate that I show up in my lounge pants and tank top, so I went to get dressed in "real clothes".
Me: Ta da! I know it isn't up to your standards but...
B

: Well, you look pretty good, for a girl.
For a girl, huh? I'll take it.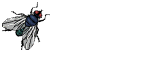 LMSP

decided she needed to practice her nail-painting skills on someone.

B

volunteered. He's so pretty.
We
finally had a new porch roof put in. The guys DIYed it and it looks fabulous! (SSP: Shameless Self Promotion: if you were following me on
Instagram
, you'd already know that.)
TBG

holds up a letter I'd received, with a questioning look. It's just form we have to fill out so

B

can continue getting his benefits. All it asks is if he was married in the past year. And I'm like no, no he has not. 'Cause he's twelve. Twelve.